(March 12, 2019)
Imagine going to a restaurant with your family for dinner. You're planning on ordering a nice pasta and salad. Your heart is set on it. But, after you go to the trouble of driving there and getting a table, you discover that pasta is not on the menu. That's disappointing! Of course, it's only a meal. You can go somewhere else next time. But, what if the same scenario played out once you had moved... read more.
(November 23, 2018)
When you're having a garage sale, one of the toughest tasks is pricing your items. If you put a price tag on your old golf clubs that's too high, no one will buy them. If you make the price too low, they might sell quickly, but you'll spend the rest of the day wondering if you could have gotten more! It's similar to selling your home — except with your home, the stakes are much higher. You want to... read more.
(October 12, 2018)
If you're working with a landscaping contractor, you want to develop a good working relationship with that professional, so you can avoid delays, stress and other issues. After all, the last thing you want is a tree planted in the wrong spot because of a misunderstanding!
The same holds true when working with a real estate agent. Whether you're buying, selling, or both, you want the process to go s... read more.
(July 06, 2018)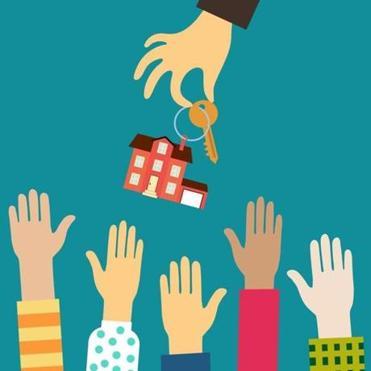 Buying a home differs from purchasing most other "products" in one important respect: agreeing to the price tag doesn't guarantee you'll get the property! There may be competing offers. Fortunately, there is plenty that can be done to increase your chances of getting the home you want. 
The most effective strategy is to
be proactive
. Get alerted to, and go to see properties that match your criteria...
read more
.
(June 11, 2018)
When you think about looking for a new home, one of the first questions that probably comes to mind is: "What type of property can I afford?" That's an important question because your price range is a major determining factor in the types and sizes of homes you should be viewing. 
 
You don't want to waste time looking at properties that are beyond your price range. At the same time, you don't want t... read more.
Categories
Archives

Subscribe To This Blog